Install
Software Installed
You've successfully installed Touchpad Blocker program to your computer. Thank you for choosing our software!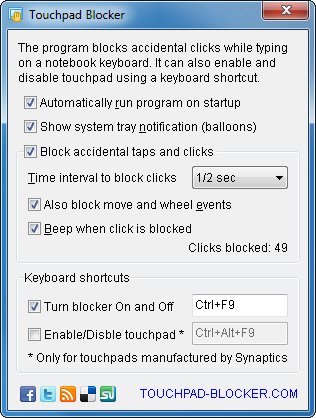 You can start Touchpad Blocker using the Programs menu (Start button) or by clicking the program icon on your Desktop. But you don't have to do this actually, as the program runs automatically after the installation finished and on the system startup.
Social media
We strongly recommend you to follow us in social media to get information about updates, receive special offers and get other useful software with discount or even for free. Facebook and Twitter are preferred, but you can use any social network you like.
Other useful software
Take a look at other software created by our team, maybe you'll find something interesting for you.